Hello my loves~ Here's my What's. 😀
This meme is hosted by Sam at Taking on a World of Words but was originally hosted on Should Be Reading. To do the meme answer these three questions:
What are you currently reading?
What did you recently finish reading?
What do you think you'll read next?
---
What are you currently reading?
I'm still on hold with Never Fade by Alexandra Bracken. I keep picking it up just to reread the first few paragraphs of the chapter I'm on several times and then set it back down. I'm not sure I'm going to be able to finish this series. I have such a hard time forcing myself through books.
I'm also reading The Winter Sea by Susanna Kearsley. It's an amazing novel that I've already read before a few years ago and I'm having just as hard of a time putting it down now as I was then. It's historical fiction and I just love the entire premise behind it. I want to pick up more of her books but they all have mixed reviews so we'll see.
I'm about quarter of the way into The Shadow Cabinet by Maureen Johnson, which is the third book in the Shade series. I've followed her on Twitter for years but why haven't I decided to start reading her books til now? She's so witty and her characters are amazingly real and flawed.
What did you recently finish?
I've finished TEN books in the past week. I've kind of been reading non stop and I'm not sorry at all. Now I just have to catch up on writing the reviews. /oops.
What do you plan on reading?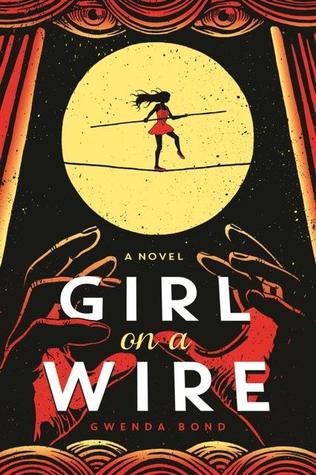 This week I'm hoping to get to A Really Short History of Nearly Everything by Bill Bryson. It's hard for me to start because I don't want to carry around that huge ass book and most of my reading is done on my commute on the train. I've given up on reading Wuthering Heights. (More about this in my wrap up/TBR). So I also want to start in on Jim Butcher's Storm Front. And maybe Girl on a Wire by Gwenda Bond.