Once again I wish my reading week was better but alas, 600 page books take forever!
This meme is hosted by Sam at Taking on a World of Words but was originally hosted on Should Be Reading. To do the meme answer these three questions:
What are you currently reading?
What did you recently finish reading?
What do you think you'll read next?
---
What are you currently reading?
For once I'm not reading a ton of books at the same time. I'm in the middle of Storm Front by James Butcher. It's going well but I can't seem to read more than a few chapters at a time. I am enjoying it but I seem to enjoy it best in small doses.
I'm pushing through A Really Short History of Nearly Everything by Bill Bryson. I have to say it's not what I expected and I'm a bit disappointed. I thought it give brief histories of most of the prominent cultures on Earth and how they evolved with time. Like run throughs of major historic events that we know about. Instead it seems to be the history of science and science has never been my forte.
I'm also listening to the audiobook of Persuasion by Jane Austen. I've read it before but don't really remember it and found it was on sale for 2.99 (when normally it's more than $30!) on audible when I looked it up to put on my wish list. I think listening to classics may be the thing to helping me enjoy them more.
What did you recently finish?
Honestly. I marathoned a trilogy where each book was basically 600 pages so I didn't get a lot else done but I'd say that's pretty good!
Actually, that's a lot more than I thought it would be. I'm also super excited Never Fade is no longer on hold!!!
What do you plan on reading?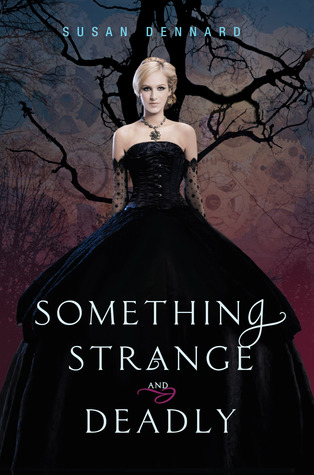 I'm so bad with actually reading the books I put here. My mood dictates what I pick up. Right I think it might be Something Strange and Deadly by Susan Dennard and/or The Truth about Forever by Sarah Dessen. I also still hope to read Changeless by Gail Carriger soon.