I'm so sorry it took me so long to respond to being tagged!! This past week has been crazy. Anyway, thank you so much Amber at Only True Magic for tagging me!!
Unfortunately for me Summer seems to be making a comeback with 90 degree weather all last week. I'm so read for rain, and 60s it's not even funny but I digress. Lol. Let's get started with the tag shall we. 🙂
Show a book with a summery cover
Summer covers in general make me think of Sarah Dessen but I definitely think this is her most summery cover. Summer to me means hot days at a Lake Michigan beach.
Pick one fictional place that would be the perfect destination for a summer vacation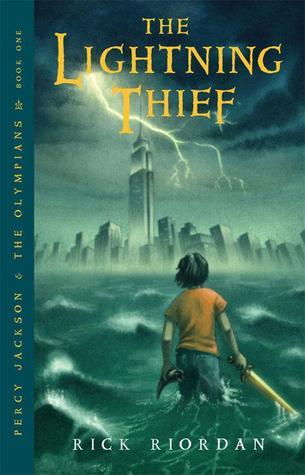 Honestly where better to go for summer than camp half blood. I mean yea, I'd need to be the daughter of a god but still it'd be awesome just to see everything and hang out.
You're about to go on a flight to your summer vacation, but you want to read a book that lasts for the whole flight. What novel do you choose?
Anyone who has been around since I started the blog, knows that Beauty by Robin McKinley is my favorite book. I'd probably bring this along to reread because even if I finished it (which I probably wouldn't) I could literally open this book anywhere and continue reading from that page and be perfectly fine with it.
You have a case of Summertime Sadness. What happy book do you pick up to shine a smile on your face?
This book had me giggling out-loud the whole time I was reading it. Mindy is hilarious.
You're sitting at the beach all alone. Which fictional character would be your beach babe?
I'm sure this is a little unusual but I'd definitely choose Graham. He'd let me read on the beach while he graded papers or something but still play in the water with me when it got too hot to bare.
To match your ice cream, you want an icy cool sidekick! Which fictional sidekick do you pick?
Basically anyone from the Maximum Ride series (though I'm super behind) but if I had to choose one it'd be Iggy. He's super funny and good with technology. All the things I need in anyone close to me but especially a sidekick. lol.
Share the Summertime Happiness! Who do you TAG?
I feel like my answers are all over the place so I'm curious to see what others post. I tag:
Rae at Bookmark Chronicles
Lala at Lala's Blog
Miss Darcy at Darcy's Book Blog
Feel free to ignore this tag if you've already been tagged or don't want to do it. Also if you haven't been tagged consider yourself tagged and post a link. I'll take a look. 😀